Luxurious, powerful and laden with cool technology, the Tesla Model S adds yet another accolade to its crowded mantel today by winning the World Green Car of the Year Award at during the New York Auto Show.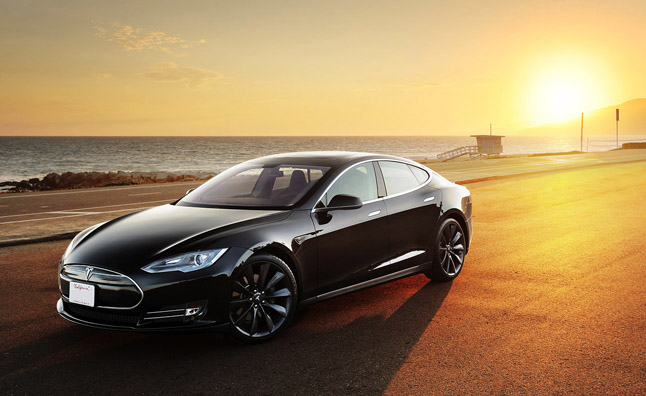 Equipped with an 85 kWh battery — the largest available — it is supposed to offer up to 265 miles of range. Power is sent to the rear wheels with up to 443 lb-ft of instantly delivered torque in the performance model.
Aside from its luxury interior appointments and relatively understated style, standout features include its massive touch screen infotainment system the size of two iPads and the ability to update its system through a 3G connection.
That's especially important with the Model S because it means the company can affect how the car behaves without requiring owners to bring their cars in for service.
Tesla competed against the Renault Zoe – a a five-door electric car – and the Volvo V60 Plug-In Hybrid for the title.