Over the weekend, John Kirk Bennion, the lead designer of the Chevrolet Corvette C7 Stingray presented the stunning new vehicle at a Gala at the Petersen Automotive Museum. The event marked the 60th Anniversary of the Corvette brand which also coincided with the West Coast debut of the model. Several levels of parking garage at the museum were used to host 350 Corvette owners that showed off their own bits from the colorful history of the brand.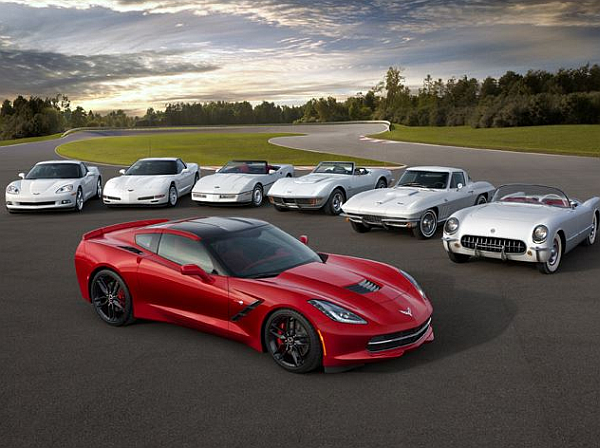 The top floor hosted several seminars that discussed topics like the brand's motorsports history, Corvette racing history and its iconic figures and the value of these vehicles in today's market among others. Experts also shared their own secret tips and techniques about Corvette restoration at the restoration seminar.
Corvette enthusiasts of all ages filled the museum and showed off goodies like posters, books, parts, products and Corvette collectibles. Sponsored by the likes of Fender Guitar, Intercity Lines, Corvette Mike, Hagerty Collector Car Insurance and Mid America Motorworks, the event saw crowds pour into the museum as well as seminars to learn more about these iconic American vehicles.
Another wonderful display at the event was the exhibit marked 60th Corvette Anniversary that featured some of the rarest vehicles from each generation of the brand. The vehicles that were shown at the event included the likes of the 1968 model year "Sundowner" Bonneville Racer, a 1963 model year Grand Sport and even the very first Corvette "EX-122" that made its debut at the 1953 GM Motorama. The display is set to run right till the end of March.
All proceeds from the ticketing of all the activities at the various Corvette related events at the Petersen Automotive Museum's Corvette Anniversary displays and seminars will be used to support the educational programs of the museum.