Before the 24 Hours of LeMons Traveling Circus blew into Road America for the Chubba Cheddar Enduro in August, the LeMons Supreme Court got a call from a certain BMW E30 3-series team: "At the last race, you said our car was packed with Cheatonium-239 and gave us a bunch of penalty laps! How can we avoid such a fate at the Chubba Cheddar race?" Well, said the eminently corruptible Chief Justice, you could indulge my fascination with obscure Eastern European dictators and convert your suspiciously quick E30 into an incomprehensible homage to bunker-building Albanian strongman, Enver Hoxha.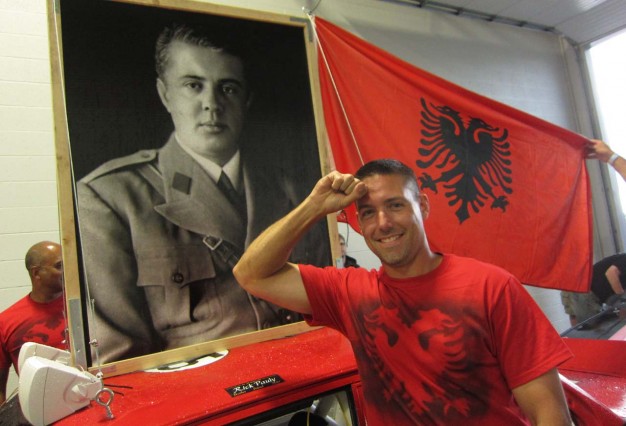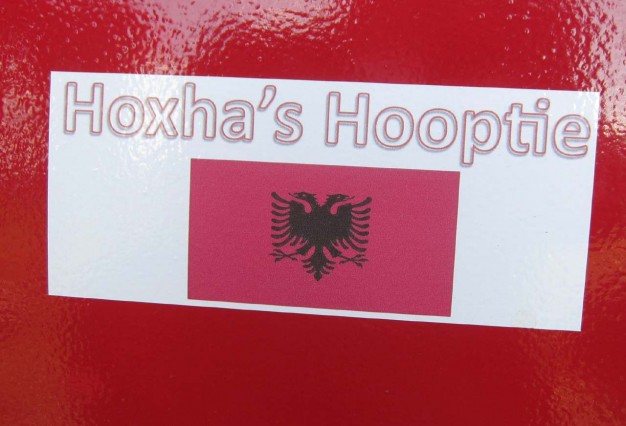 Nobody on the team had any idea who Enver Hoxha was, but they got right to work with the necessary research. Soon, Team Proletariat had their Albanian-flag-bedecked Hoxha's Hooptie ready to race.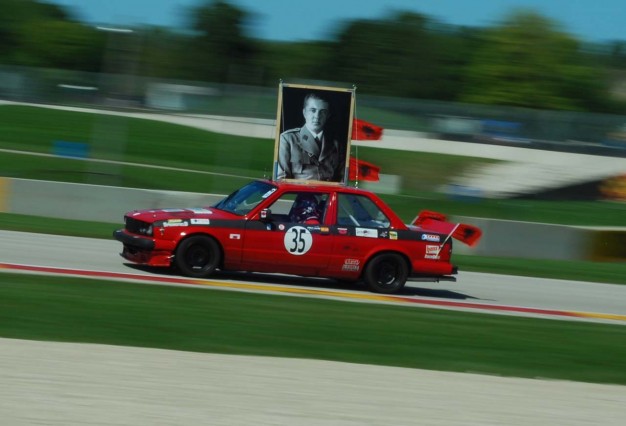 The enormous portrait of a young, dapper Hoxha slowed the car down somewhat, but so what? Zero penalty laps!
Unfortunately, the E30 3-series isn't an especially reliable endurance racer, and Hoxha's Hooptie developed some maddeningly undiagnosable electrical and fuel-delivery maladies and spent a few hours in the pits.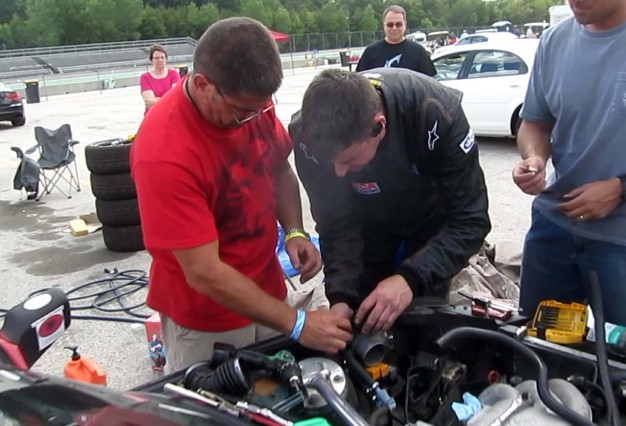 Still, Team Proletariat figured they had some sort of trophy coming to them when the post-race awards ceremony got rolling. After all, Judge Phil had been demanding a Hoxha-themed LeMons car for three years. Sadly for them, Judge Phil had also been demanding that some team bring a Nissan Pulsar for just as long, and the rookie Canadian racers of Red Shirt Racing obliged by bringing their slushbox-equipped '83 Pulsar NX down to Wisconsin.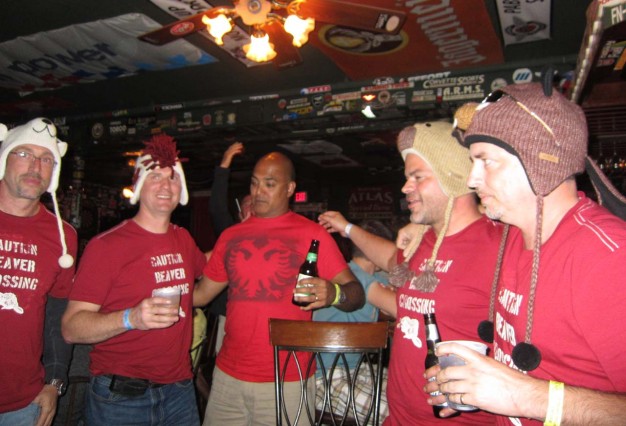 When the Red Shirts threw a connecting rod late on Saturday, the LeMons Supreme Court convinced them to remove the offending rod and piston, patch the hole in the pan, and do all the other stuff that sort of worked on a Celica at a previous race. They attempted to do it, even though nobody on the team had ever done any serious wrenching before. (It didn't work.) For this, they got the coveted Judges' Choice trophy. Still, though, Team Proletariat became instant Legends of LeMons, and that's worth something!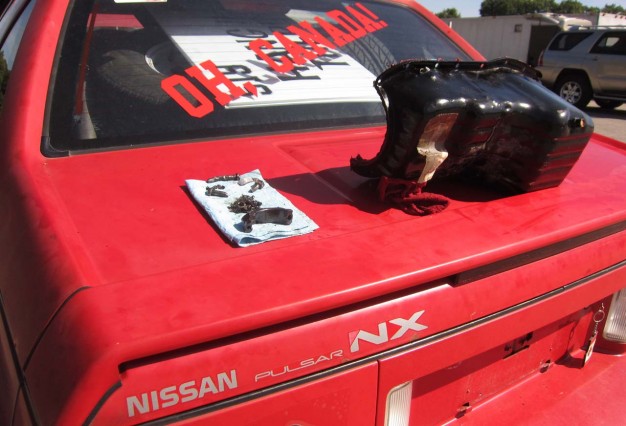 Via: Car&Driver