The Mercedes-Benz G-Class is a true classic in the world of luxury SUVs that can tackle the toughest terrain – and it just got reinvented. The German automaker announced that its new and wild G63 AMG 6×6 will enter production with, you guessed it, six driven wheels!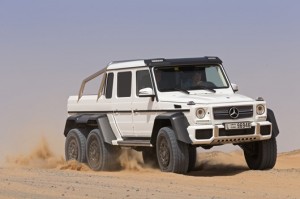 Based on a military model designed for the Australian Army, the Mercedes-Benz G63 AMG 6×6 is humongous, being longer, wider, higher and offering more ground clearance than the "regular" G-Wagen.
It uses no less than 5 differential locks as well as a seven-speed tranny that takes care of transmitting the 536 horsepower and 560 pound-feet of torque coming from the 5.5-litre twin-turbo V8 to the wheels. Despite its size, it's able to accelerate from 0 to 100 km/h in less than six seconds. In the best case, fuel consumption will be of 18 L/100 k
m.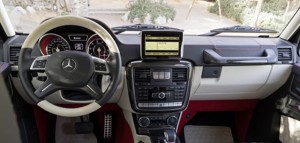 The price to pay to get one? $457,000, making it the second most expensive vehicle in the manufacturer's lineup. Mercedes-Benz expects to sell between 20 and 30 per ear.