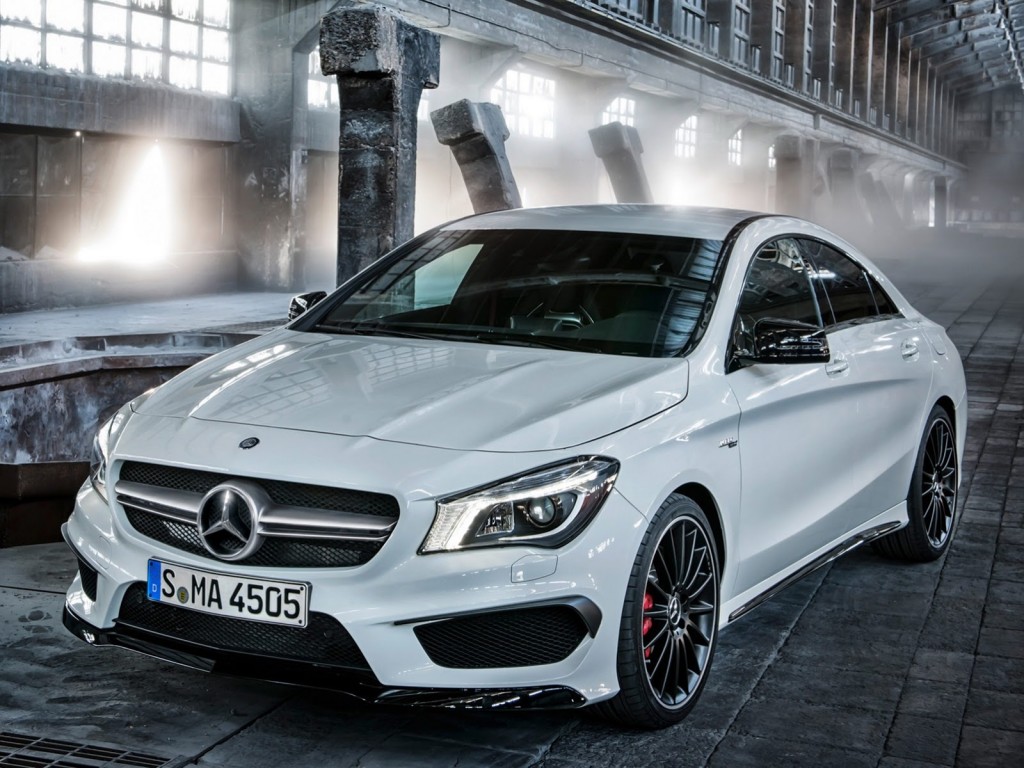 Allow us to introduce you to the Mercedes-Benz A45 AMG hatchback's roomier and swoopier brother, the all-new CLA 45 AMG sports sedan, in the first official photos of the car before its global public premiere at next week's New York Auto Show.
Being that its world debut takes place in the Big Apple, we don't need to tell you that unlike the hatchback, the sedan model will be offered in the States with sales likely to start towards the end of the year.
Prices have not yet been confirmed, but given that the CLA 250 starts at $29,900 in the States, expect a price tag somewhere between $40,000 and $50,000, which will make the CLA 45 the cheapest AMG model (in the U.S.) to date.
Mercedes-Benz has already confirmed that the performance sedan will share the same powertrain as the A45 AMG, linking a 355hp (360PS) 2.0-liter turbo engine linked to a dual clutch transmission and all-wheel drive.
You'll also get a distinct aero package and larger alloy wheels on the outside, a sported up interior with carbon fiber trimmings, and a revised chassis setup.