Finally Lamborghini announced that the Egoista is now installed in the museum and available for all visitors and Lamborghini lovers.This prototype designed by W.De Silva will finally be opened for the visitors that will came to the Lamborghini Factory to see the beast. Inspired by the famous Apache Helicopter this car offers brilliant point of view. Lamborghini Customers told that the car will be in the museum as soon as possible.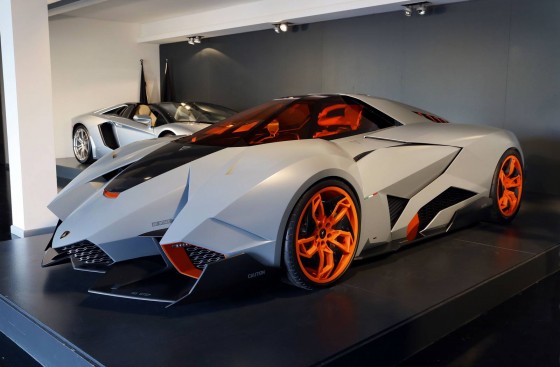 Lamborghini Egoista,yes you heard right EGOISTA because this car is not like other cars made by Lamborghini designers.The designer Walter De Silva is inspired by famous Apache Helicopter,with this rare cockpit that has another function,a door for the pilot to get in or go out.Only one seat,one person to drive because you don't want to share your emotions with any other.
Body of the car is fully of Carbon fiber and aluminium chassis.There are no headlights or fog lights,only two rows of LED that are good enough for blinking.Orange detailed parts make the car look very aggressive and typically a Lamborghini with bull's eyes.
Under the hood we have a 5.2 liter V10 Gallardo engine that produces 600Hp enough for the One-Seated lightweight car.